We've negotiated the best rates for a selection of hotels:
Ramada Apollo Amsterdam Centre ★★★★ (speaker hotel)
Westcord Fashion Hotel Amsterdam ★★★★
Dutch Design Hotel Artemis Amsterdam ★★★★
Book your room now at our partner's website. Use the "ddd2018" password, as indicated on the screenshot below: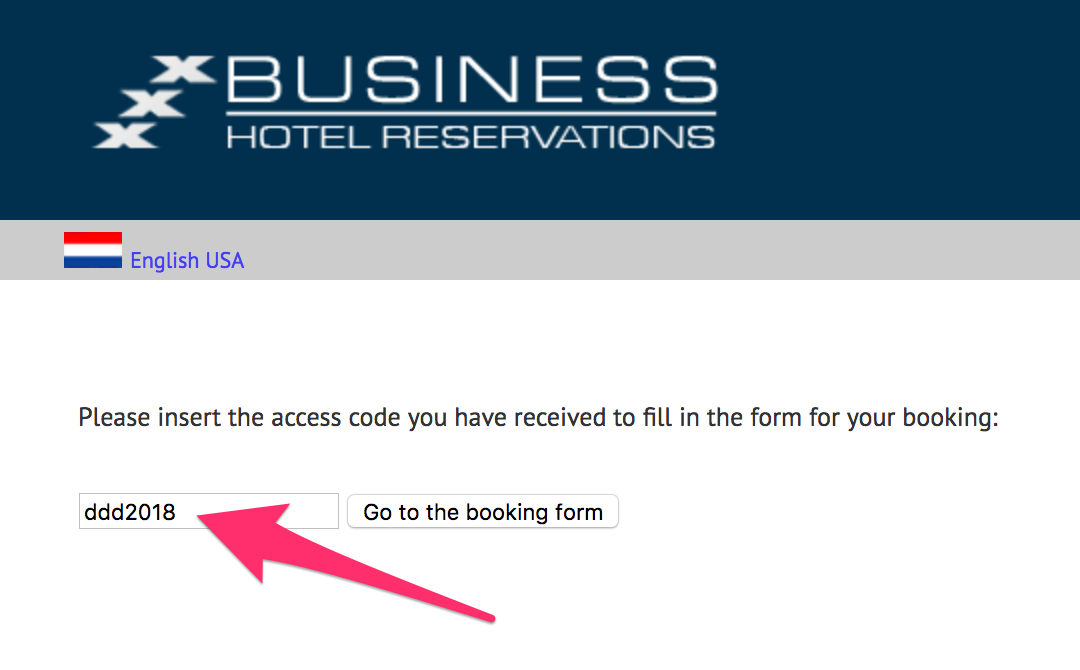 Getting around Amsterdam
Amsterdam is a world-class international transport hub and there are countless ways of getting into the city. Many travellers fly into the award-winning Amsterdam Airport Schiphol, while hopping on a train is also a great option – convenient and cost effective, the rail network in the Netherlands is second to none. And of course the road network provides easy access to Amsterdam for those keen to travel by car or coach.
Amsterdam is very easy to reach by plane, train, car or even boat. Here's a selection of up-to-date information and useful tips to make your journey.
Cycling is one of the best ways to get around Amsterdam, and no visitor should leave without experiencing the city's world famous bike culture.
Travelling within Amsterdam by public transport is straightforward and convenient.
Taxis are a popular form of transport in a city where many residents don't own a car.
Enjoy free, unlimited public transport, free entry to Amsterdam's best museums and attractions, and lots of great discounts and offers.
Explore Amsterdam with the freedom of your own transport! Renting a car is a smart choice for those that want to discover the hidden treasures.
Each year, nearly one million visitors travel to Amsterdam with their own cars.
Access a world of useful information straight from your smartphone! Whether you're planning a trip to Amsterdam or you're already here.
The I amsterdam city map is available for €2.50 at any of the official I amsterdam Visitor Centres.